Granite Peak Ski Team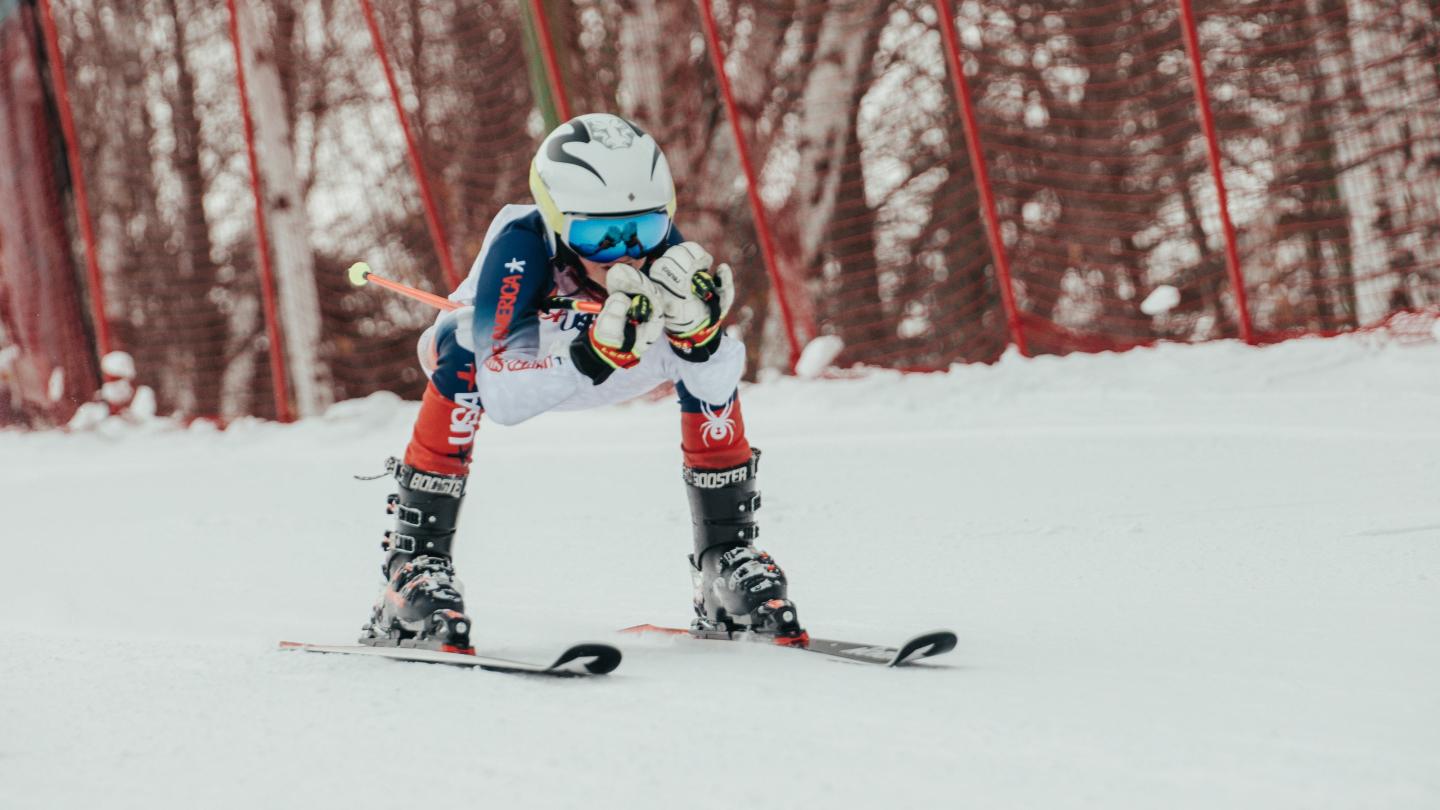 A U.S. Ski & Snowboard Silver Certified Club
The Granite Peak Ski Team was formed in 1987 as a non-profit organization for the purpose of providing a range of fun-filled events and racing programs for all people, from entry-level race training, through elite race competition. As a non-profit organization, Granite Peak Ski Team is a separate entity of Granite Peak and works in tandem with resort management to provide programming for youngsters, as well as organized Adult Racing on Wednesday nights.
Our mission is to provide the highest quality training in a professionally run alpine ski program where every athlete has an opportunity to reach their highest potential, and young men and women become champions in their schools, communities, and life.
Granite Peak Ski Team Programs
Below are a sample of the programs offered by the non-profit Granite Peak Ski Team.  All registration and questions about these programs should be directed to the organization.  Granite Peak Ski Area does not manage or handle ski team inquiries.  
racer development
For the youngest skiers. Racer Development or "Devo" is an entry level program designed to give skiers a solid base and fundamentals to grow into successful skiers whether that is on the race course or just freeskiing. (Ages 6 & up).
FREESTYLE 
The freestyle ski program focuses on aerial maneuvers, terrain park features, as well as all-mountain and mogul skiing.  Coaches use Granite Peak's three terrain parks as training grounds to develop, encourage and improve skiers techniques and forms while having fun with new friends.  (Athletes should be experienced in park skiing).  
RACE TEAM
Race team athletes benefit from top-notch coaching from legendary coach Ron Lawrence. This program is designed to grow the love of skiing and ski racing.  Racers have ample time in gates and speed training.  Opportunities for FIS level and high school athletes as well as daytime training.  
adult race league 
Granite Peak and the GPST combine to offer up a collaborative league for 18+ adults who wish to bang some gates and sharing in some competitiveness on the slopes. Offered on Wednesday nights, league events are followed by dinner and drinks in Historic Chalet.
ADULT RACE LEAGUE FEES
$100 per person.

Teams of 4-8 people—if you don't have a team, please let us know. We can hook you up!
Team fees include:

Wednesday night race nights
Free Entry into all GSPT NASTAR Club Races (Sundays/Fridays)
Free Entry into year-end Midwest Race League Championship.
Team Expenses for training of Pace Setters, Course Setters, and Timers.
Team Expenses for all race equipment including start tunnel, gates and gate repair, finish house, storage trailer, and timing system.
Start Banquet and Finish Awards Banquet

Race league fees do not include season pass or lift ticket access and all participants must have a ticket and helmet.
Adults League Details/Expectations
4-6 person teams - male or female of any combination or register as an individual
NO substitutions
Helmets are required
Includes Sunday (sometimes Friday night) NASTAR Club Races.
Make sure to check out the GPST Calendar for specific dates and times.
NASTAR age categories and team points are used for scoring
2 runs each night per racer, top 3 scores for team totals. Lowest season accumulation for season team championship
Individual finish points accumulate for season awards
Awards and trophies at the awards banquet following the season. 1st, 2nd, & 3rd in each age group. Teams 1st, 2nd, and 3rd.
Bartenders Trophy, voted on by GPST board, Granite Peak management and the Bartenders!