Restaurant Guide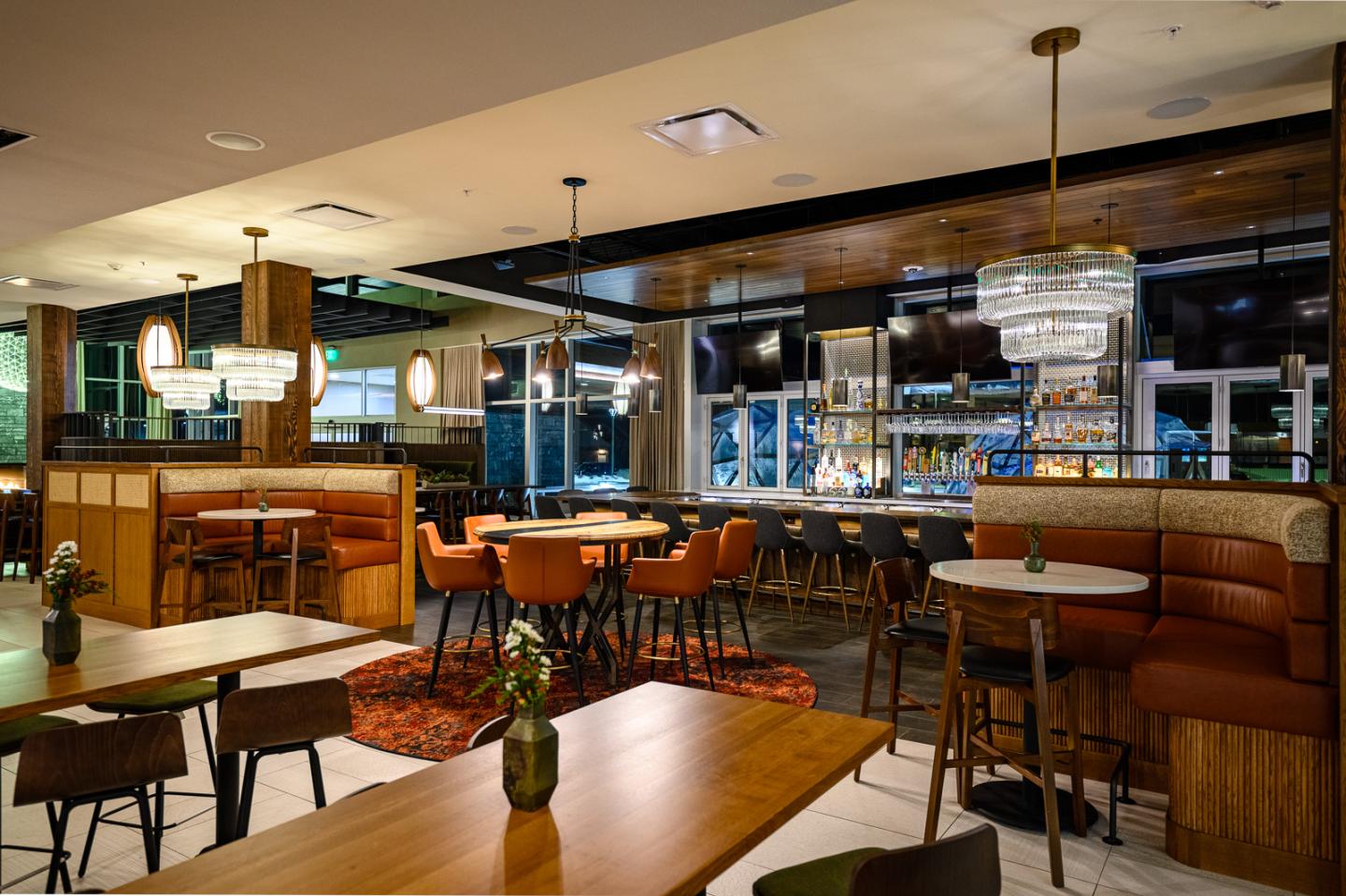 Eclectic, Fast, or Family Dining. 
Wausau has you covered!
Wausau offers up a huge selection of dining choices from eclectic, elegant restaurants to family-favorite chains, pizzerias & plenty of spots to grab that craft beer or cocktail.
With an extensive breakfast and lunch menu, their service is traditionally friendly, and delicious plates and hot coffee guaranteed to start the morning off feeling at home.
Serving local ingredients and fresh, quality food paired with delicious brews, Redeye Brewing Company is a local favorite hangout spot.
Find each coffee made with care, delicious breakfast and lunch items with vegan options, and an atmosphere that welcomes community for all.
Featuring small plates and pizzas alongside their iconic cocktails, Timekeeper proudly serves food and beverages for everyone (including children).
Join us for a variety of skillets, omelettes, pancakes, crepes, appetizers, burgers, sandwiches and more!
Voted as one of the best fish fry's in Wausau, Hiawatha has more than just delicious seafood.
Featuring the classic American breakfast, you can find a spectacular breakfast buffet or personal plates, loaded with your favorite breakfast classics here.
Originally from Madison, WI, the Great Dane Brewery is an expansive eatery, with games like shuffleboard and pool, several bars, outdoor patio, and a delicious menu.
We're best known for our handcrafted grill-pressed sandwiches like the Grilled Sonoma Chicken or the apple-wood smoked Fire-Roasted Salmon.
A local favorite spot, La Taqueria has authentic Mexican street food including elote and street tacos.
Recently purchased by Cup + Cake, the new owners Kathleen and Hannah are bringing a combination of timeless bakery with an innovative style to Wausau's sweet tooths... teeth?
Serving authentic Mediterranean cuisine with popular American options on the side nearby in Rib Mountain.
You can find light treats like macarons or lemon bars, or delicious chocolate fudge cakes and blueberry cheesecakes.
A local favorite, Wausau Mine Co. serves delicious, large-portion American classic meals.
Locally roasted & handcrafted coffees, chocolate truffles, and WI-based ice cream year-round!
Home of the big slice! Grab just one giant slice of pizza to tide over the cravings, or order a hot, fresh and huge pizza for the entire family.
The Chocolate Shop the perfect place to satisfy your sweet tooth with decadent specialty chocolates, chocolate crunch cookies, or strawberry lemon cheesecake clusters.
Voted Wausau's #1 Best Fish Fry by locals, The Loading Zone is a family-owned American eatery with an extensive menu for everyone.
Our menu is inspired by the region with seasonal rustic fare served alongside classic and creative cocktails, craft brews and a curated wine list.
The historic ambience of a 1930's class supper club warms every meal.
Lemongrass is a new Authentic Asian Fusion Restaurant & Bar located in the heart of downtown Wausau, WI.
Enjoy signature dinners such as steak and seafood, a large fresh salad bar, hand-crafted cocktails, an expansive sandwich and burger menu, and more at Buck-A-Neer Supper Club.
Wausau's first rooftop restaurant and bar features fine dining with a view.
The Pinewood Supper Club in Mosinee, WI, located on the shores of beautiful Half Moon Lake, has been carrying on the rich Wisconsin tradition of supper clubs, since 1974.
Located in the heart of downtown, Ciao creates elegant dining from the setting of the ambiance, to the plate.
With every portion guaranteed to satisfy and outstanding friendly service, Gulliver's Landing is less than 10 minutes from Granite Peak.
Chef Jolene Lucci's appreciation of fine food began when she was very young, and in Wausau she brings it here to our plate.
Dig into a classic Wisconsin seafood buffet for Friday Fish Fry, or a slow-roasted prime rib on Saturday date night.
Ranging from breakfast to dinner, for meat eaters and veggie lovers, you'll find something you love.
Located in downtown Wausau, Limericks Public House is an Irish Pub that provides an inviting atmosphere to enjoy the spirits and entertainment of the Emerald Isle.
There are no results for your selection, please try again.