Terrain Parks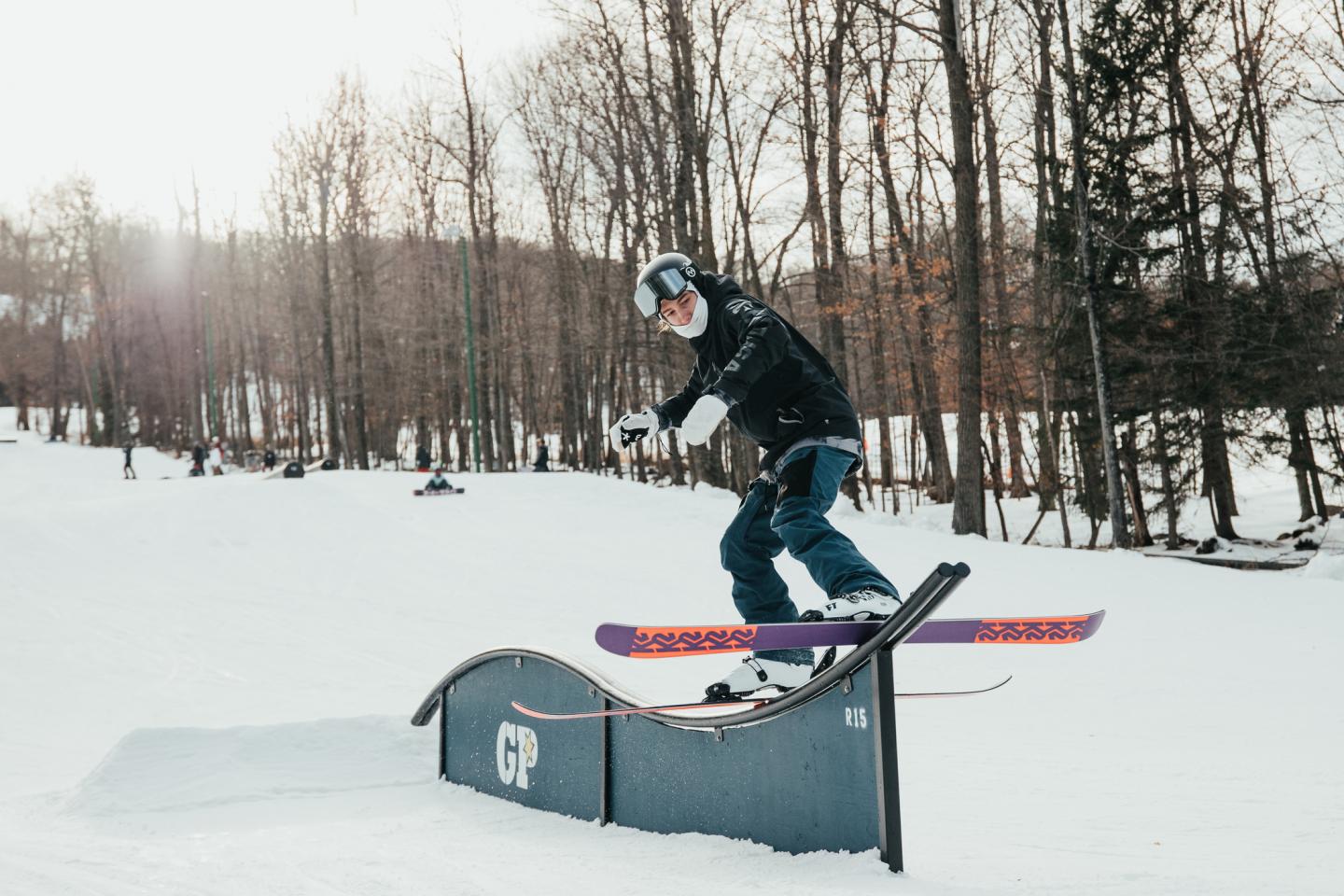 Three PROGRESSIVE PARKS
No matter where you're starting, we have four progressive parks to advance your trick skills. With over 35 jibs and 15 thrilling jumps, Granite Peak proudly delivers by maintaining the largest and most diverse parks in the Midwest.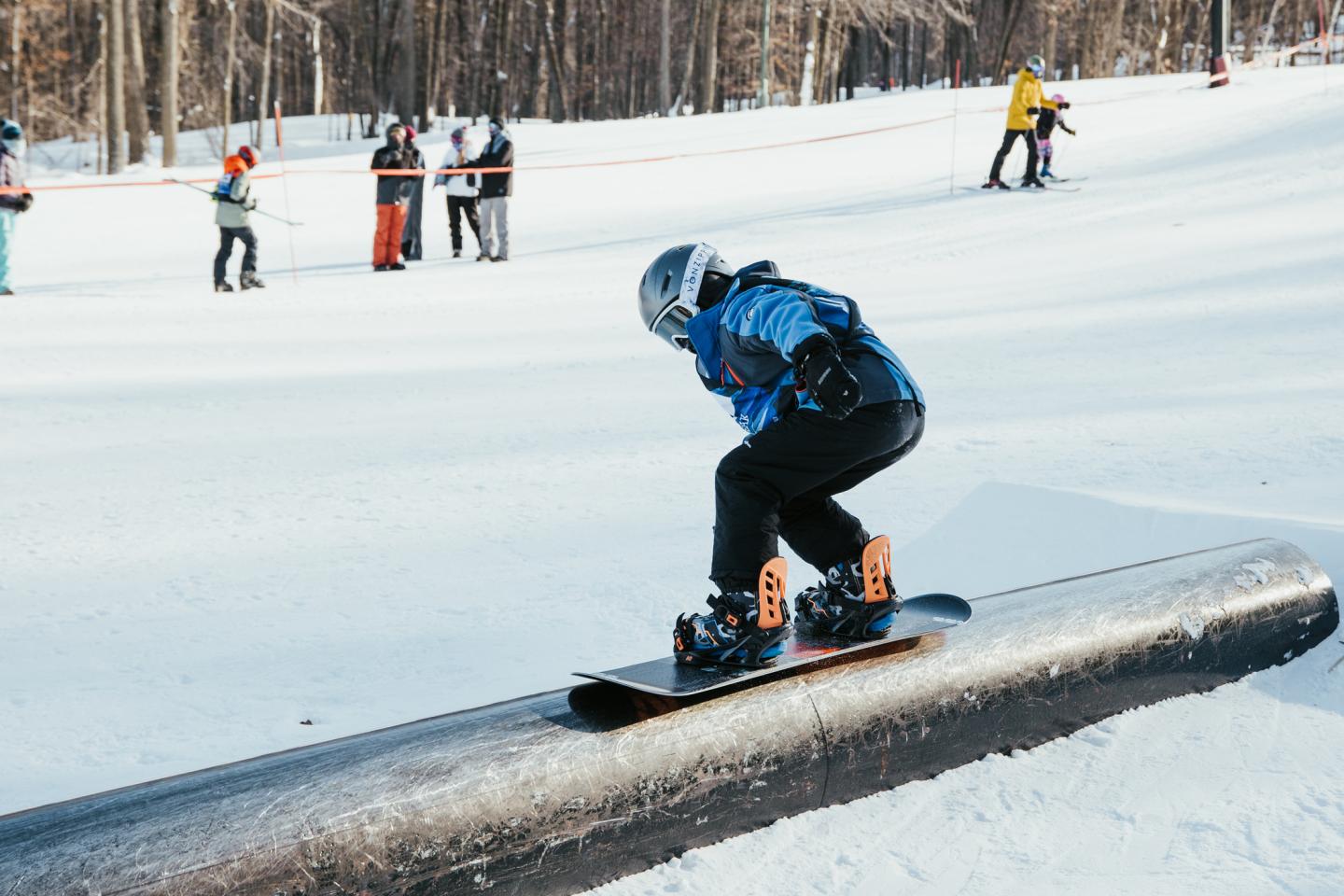 Small
Grom Park
Ride up the Blitzen Lift, and you'll see our smallest park where beginners can learn the ropes on our smallest features and jumps. With three (3) small jumps and low rail and box features, safely start the terrain park adventure here.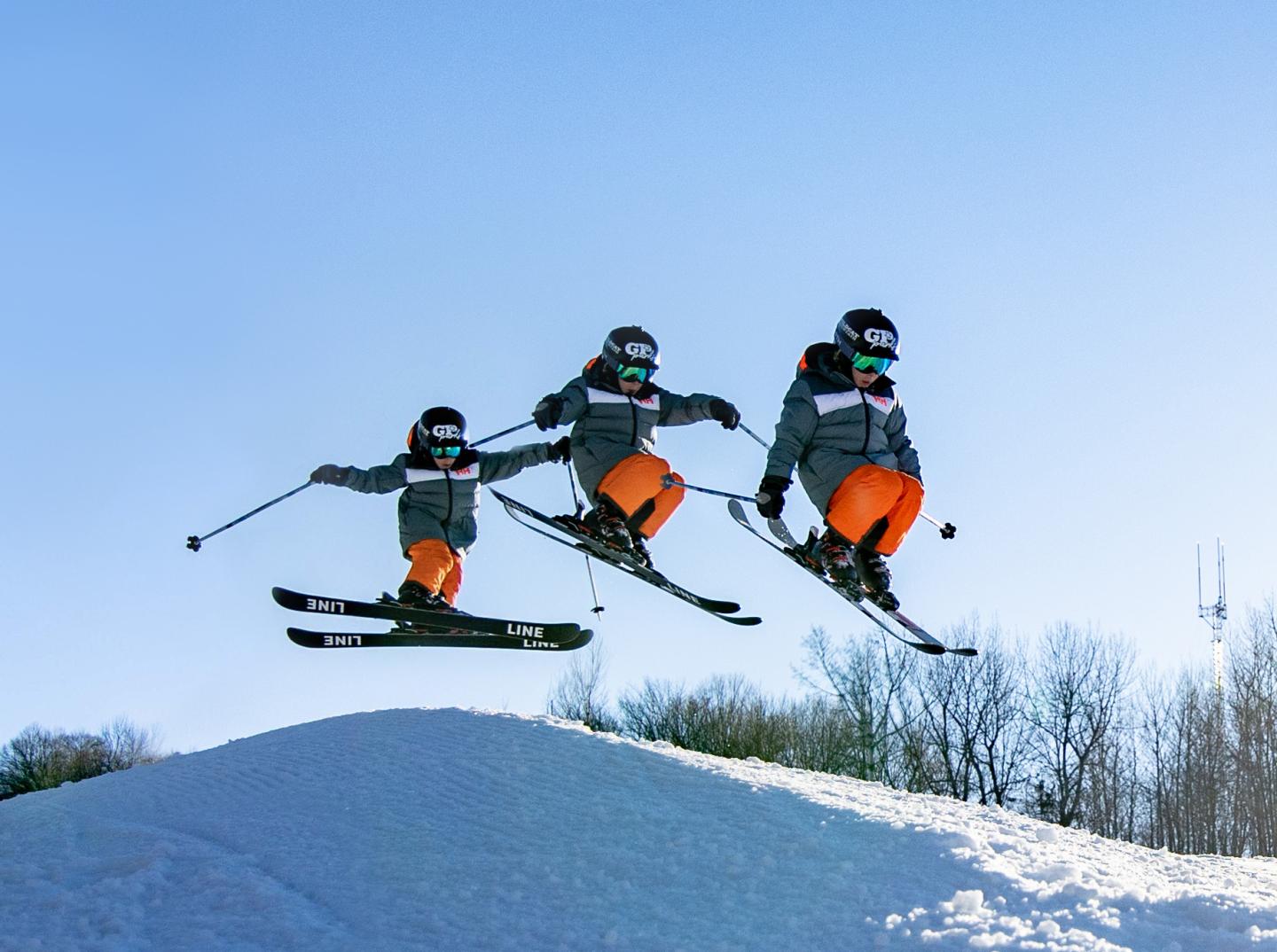 MEDIUM
Upper Dusky
Here you'll find two (2) medium jumps, and a combination of bonk, rail, and box features to take you down into the main Park at the Peak if you enter Sky High from the right.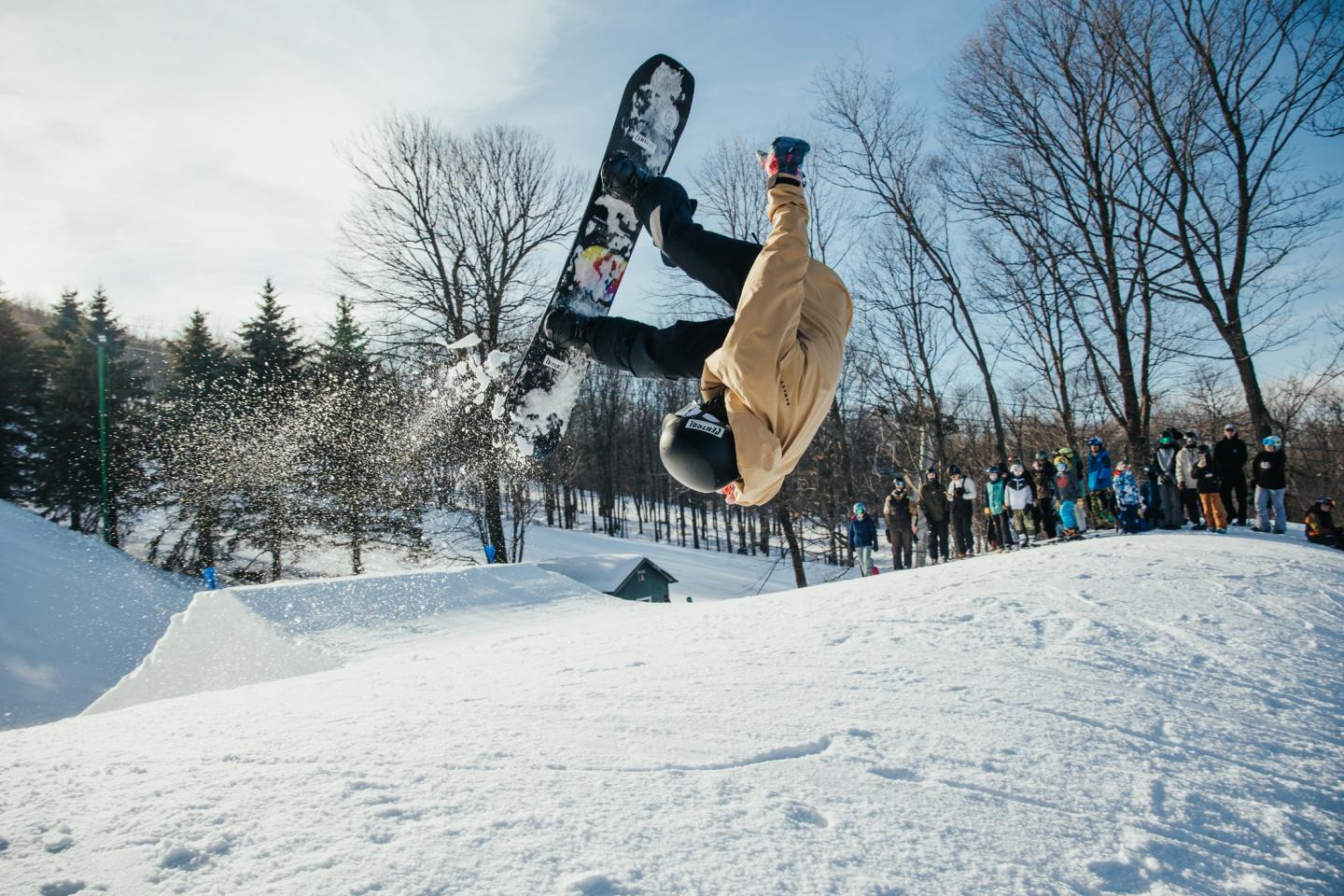 Large
Aspen x Sky High
Aspen and Sky High will be home to our largest jumps and features, with a flow course, four (4) medium to large jumps, and a series of bonk, rail, and box features. This park can be viewed to the left of the Blitzen Lift. This is our main Park at the Peak, able to be carved up from open to close. 
"It's very self-rewarding being part of constructing what I love to ride. The more passionate you are about the product you produce, the better the finished product will be."
- Ry Baumann, Terrain Park Manager, nominated 10 Under 30 for Ski Area Management Magazine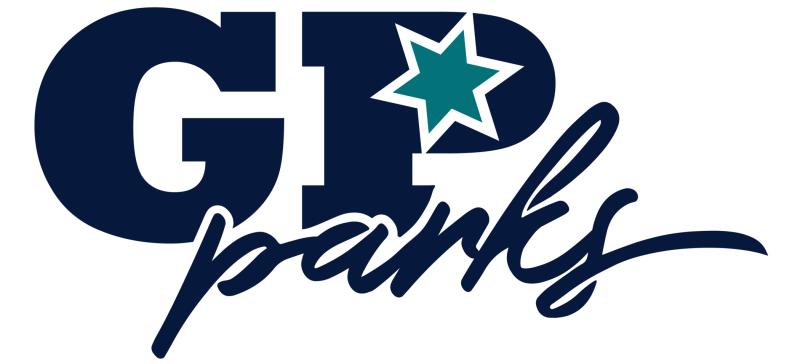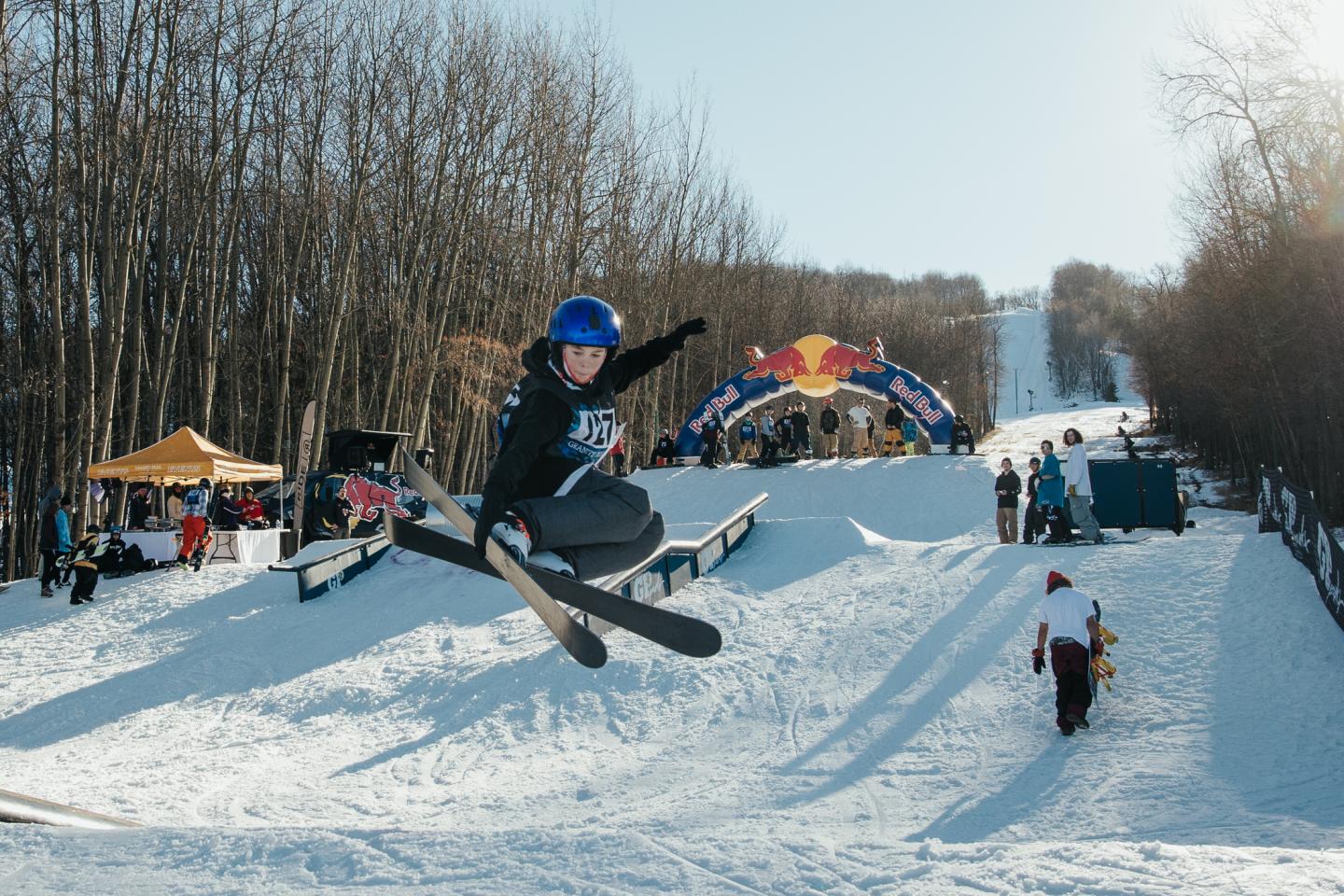 Park Events
Be sure to keep an eye on our Events Page, and follow our Facebook or Instagram to register in time for our competitions. With different events for all ages and styles, you can find something to put you in the running for some incredible prizes from our sponsors.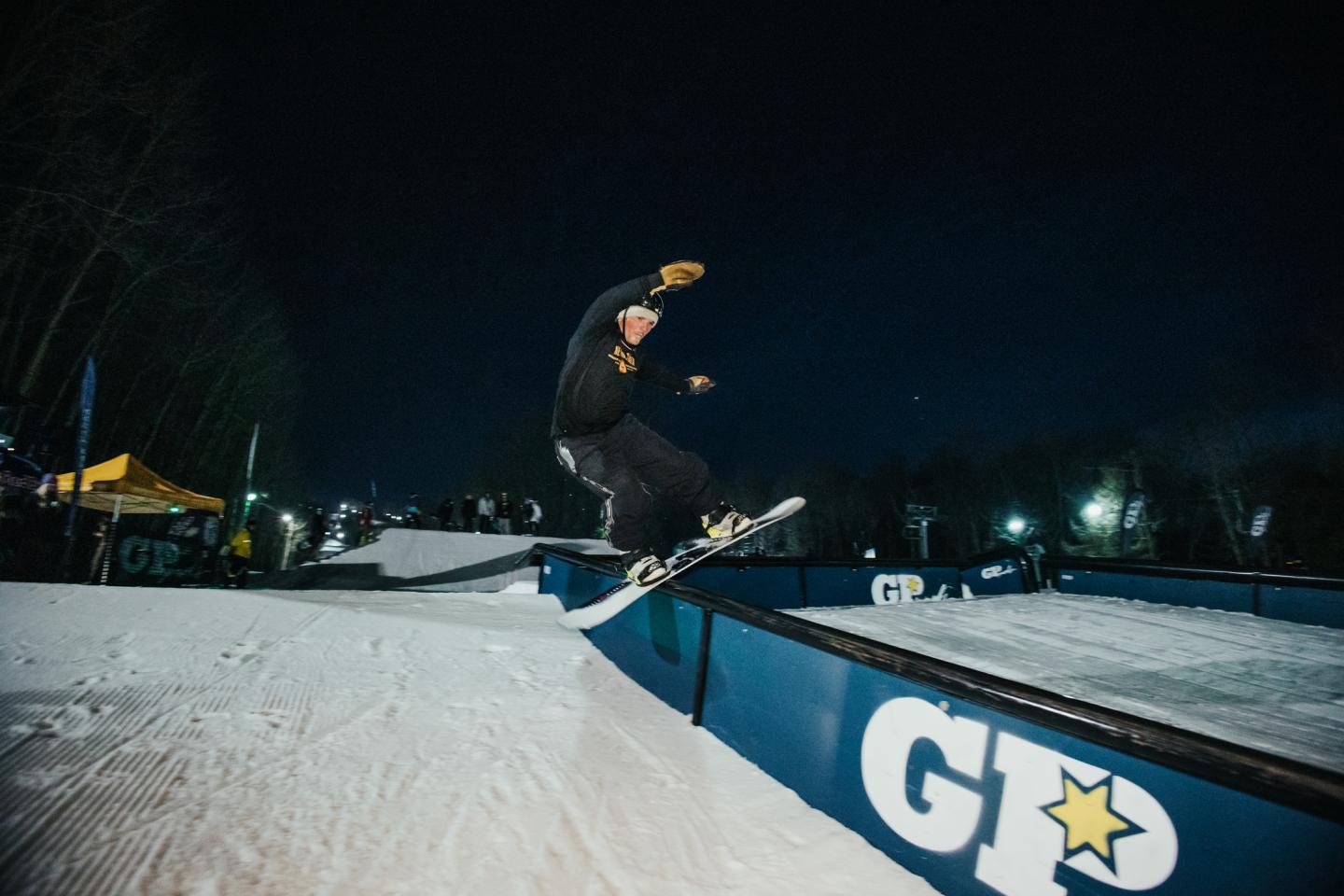 Night Lighting
Whether here to spice up a day visit or you're a regular park patron, you can spend open to close practicing tricks and meeting like-minded feature enthusiasts with terrain lights to keep everything safely well-lit and visible.