Weddings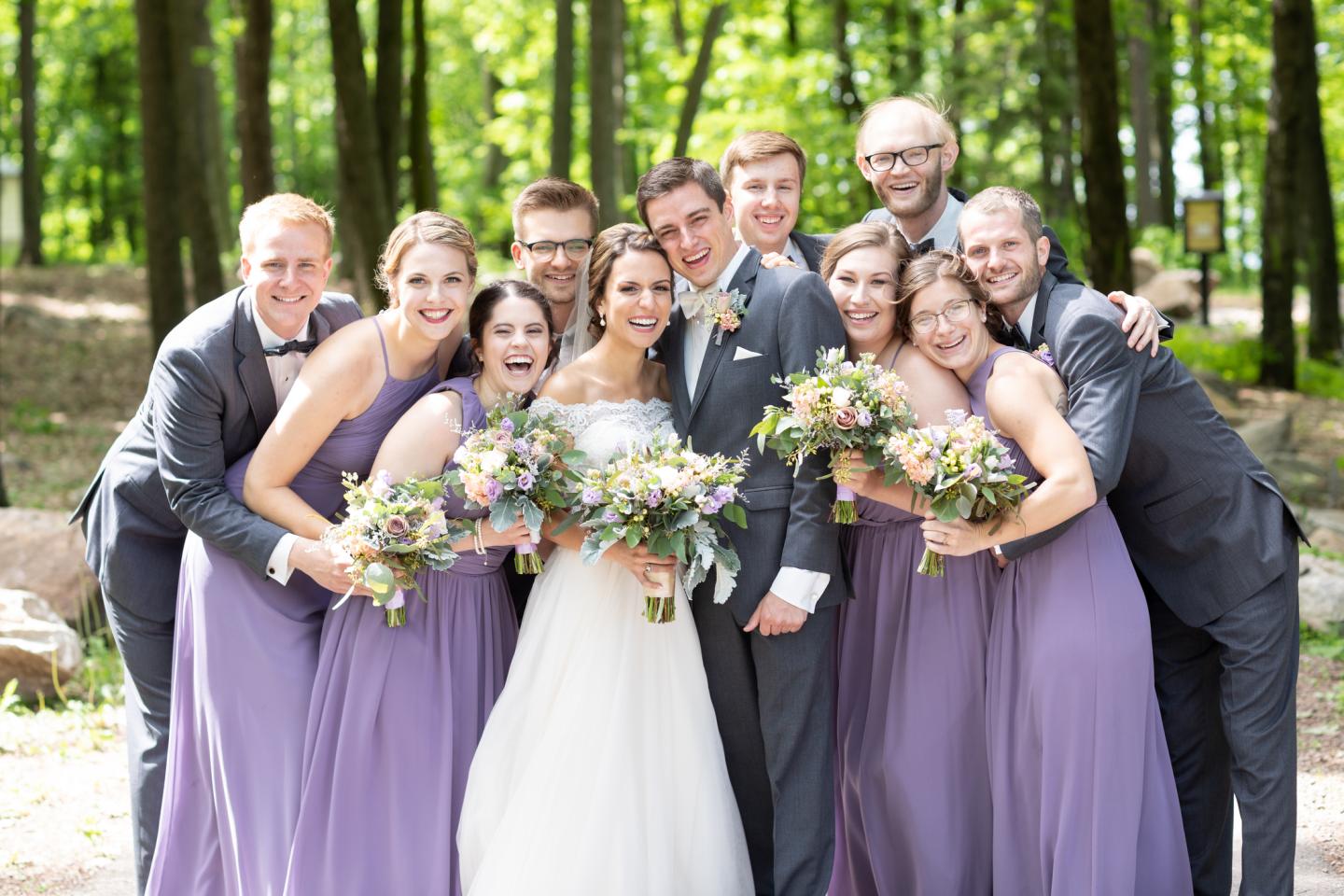 BREATHTAKING. UNIQUE. PERFECT.
These are the words our brides and grooms have used to describe their wedding at Granite Peak. Book your celebration with us and set it apart from the rest.
Located at the base of Rib Mountain State Park, we have two Chalets to accommodate your every need. Your reception or special event comes complete with spectacular views in a private setting catered by one of six approved caterers that provide outstanding food and service.
Our experienced staff will work with you to help coordinate all the spectacular details from start to finish. We are happy to work with you and your wedding planning team to ensure you have the day you've always dreamed about.
SUNDANCE CHALET
Larger & More Traditional
The Sundance Chalet features floor-to-ceiling windows and a truly spectacular panoramic view of Granite Peak. Perfect for up to 300 guests, it offers an outdoor seating area complete with a fire bar that is the perfect gathering place for your guests on a warm summer night. This is truly one of the area's most unique wedding settings and the perfect spot to celebrate.
HISTORIC CHALET
Cozy & Quaint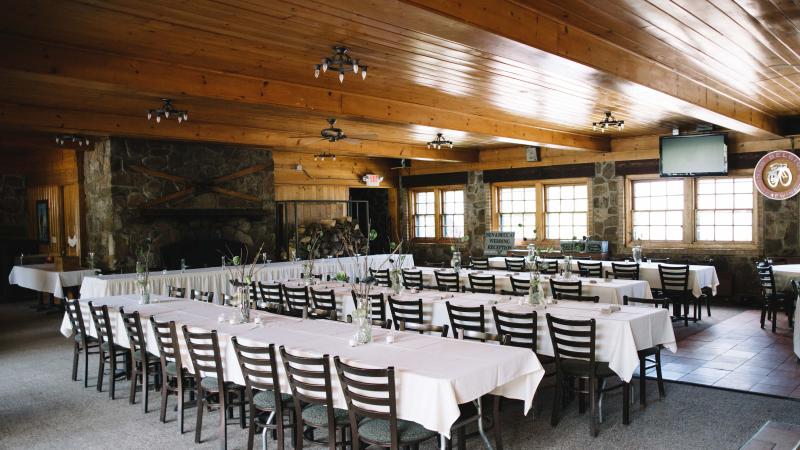 The Historic Chalet is the original Granite Peak Resort Chalet, built over 80 years ago in 1939.  This vintage chalet has original stone and wood structures that add a special historic feel. Warm and inviting, a spectacular view of the mountain with large bay windows is the perfect spot to create lifelong memories for you and your guests.
Catering Partners
These businesses in our area are pre-approved to cater events at our resort as they have been working with us for years.
A Customer Catering Contract will be entered into between the group and the caterer (with a copy delivered to Granite Peak). A service fee of 19% and sales tax of 5.5% will apply to all catering charges.
Note that menu selections and prices are subject to change until a Customer Catering Contract has been entered into and signed by both the group and the caterer.