Always here to protect you.
The Granite Peak Ski Patrol team is trained to respond to any incident at Granite Peak. You and your loved ones will be treated with the best on-hill care possible. If you or a member of your group needs assistance, Ski Patrol will come to you.
Our patrol is made up of 130 volunteers. Last year they provided over 17,000 hours of committed service to Granite Peak, which we're all deeply grateful for.
In 2006, The Granite Peak Ski Patrol was recognized as The Best Large Alpine Patrol in the Central Division of National Ski Patrol, and they've continued that commitment to safety and excellence ever since.
If you or a member of your group needs assistance on the hill, Ski Patrol comes to you.
Have a member of your party go to the nearest lift operator and report the incident.
Give the lift operator the following information:

Trail name
Where the person is located (top, middle, bottom, on or off trail)
The number of people involved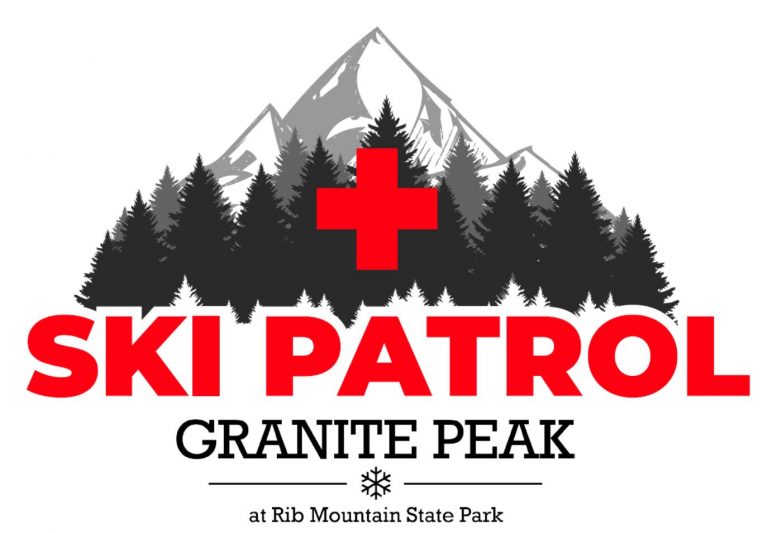 Ski Patrol is a long and rewarding tradition on Granite Peak, and those who serve are proud and committed. If you're interested in supporting the snow-sport community by joining their ranks, come into the lower patrol building at Granite Peak and let us know. We'll put you on our candidate list and let you know about tryouts in March. If you're selected, you'll start training in August through November of the following season by taking our Outdoor Emergency Care (OEC) class, covering first-aid and rescue techniques. Once the ski area opens, you start toboggan-handling class.
Members are responsible for taking a weekly shift and putting in 100 hours a season. Other costs and responsibilities are connected with becoming a patroller, which you'll learn about during an information session.
To apply to be a Granite Peak Ski Patroller click here.