Please

Ski & Ride

Responsibly
Tips for keeping everyone on the mountain safe and healthy.
Skiing and riding can be enjoyed in many ways. At ski areas you may see people using alpine, snowboard, telemark, cross country, and other specialized equipment, such as that used by adaptive skiers and riders. Regardless of how you decide to enjoy the slopes, always show courtesy to others and be aware that there are elements of risk in skiing and riding that common sense and personal awareness can help reduce. Observe the code listed below and share with other skiers and riders the responsibility for a great on-hill experience.
Your Responsibility Code
Always stay in control and be able to stop or avoid other people or objects.
People ahead of you have the right of way. It is your responsibility to avoid them.
You must not stop where you obstruct a trail, or are not visible from above.
Whenever starting downhill or merging into a trail, look uphill and yield to others.
Always use devices to help prevent runaway equipment.
Observe all posted signs and warnings. Keep off closed trails and out of closed areas.
Prior to using any lift, you must have the knowledge and ability to load, ride, and unload safely
This is a partial list. Be safety conscious. Officially endorsed by the National Ski Areas Association.
---
Trail Signage - What does it mean?
You've arrived. You're geared up and have a lift ticket. Now what? Go get a trail map at the base lodge or lift-ticket window. Take a few minutes to check it out. The lifts and the trails are marked on the map. The colored symbols next to the trails are the keys to enjoying your first few days on the slopes. Their shape and color indicate the difficulty of the trail.

Here's what they mean:
Green Circle: Easier
Blue Square: More Difficult
Black Diamond: Most Difficult
Double-Black Diamond: Most Difficult, use extra caution
Orange Oval: Freestyle Terrain
You'll find them on trail maps and posted on signs on the mountain. The same trail symbols are used at every resort in the country, but as Albert Einstein must have said, "It's all relative."
The trail ratings are consistent within each resort. So all the "Greens" at a ski area will be about the same difficulty, as will the "Blues" and the "Blacks."
---
Not All Lifts Service All Levels of Terrain
Before you ride a lift during your first few days, make sure you can handle the trails at the top.  Granite Peak is steeper at the top and mellower down low.  Beginners should stick to the Santa and Blitzen Lifts.
NOTE:  All Beginners NEED TO EXIT at the BLITZEN MIDSTATION! Black Diamond terrain is at the top!
Some skiers think they can improve by skiing tough terrain when their skills aren't up to that level, but that's a good way to get hurt. Instead, take a lesson.
Check your trail map and make sure the trail symbols off of that lift fit your ability. If you have any questions or need directions, go talk to a lift attendant or anyone in a resort uniform. "What's the easiest way down?" "Where's the closest groomed trail?" "What's the capital of New Guinea?" They want you to have fun nearly as much as you do.
---
Mountain Safety Tips
Granite Peak & NSAA promote the use of helmets on the slopes.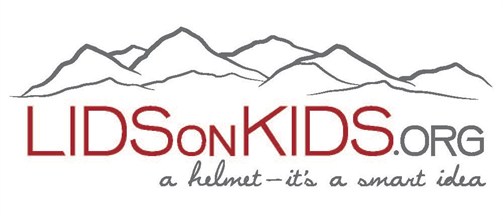 We urge skiers and riders to wear a helmet - but to ski or ride as if they are not wearing a helmet. NSAA views skiing and snowboarding in a controlled and responsible manner - not helmets only - as the primary safety consideration for all skiers and boarders. A skier's behavior has as much or more to do with the safety of the sport as does any piece of equipment. Helmets have been proven to reduce or prevent head injuries
Snowboarders should always wear wrist guards.
If you're new to skiing or snowboarding, consider taking a lesson—it's the best way to learn safety on the mountain.
Always carry a ski area map and any needed medications such as an inhaler or insulin or snack.
Maintain your equipment—keep the bindings clean and functioning.
Wear proper clothes. Wool socks are the best to keep your feet warm.  Cotton is not a good material for winter sports.
Protect your eyes with goggles and put on a hat—or, better yet, a helmet. You lose most of your body heat through your head.
Stay sober!  Just like driving a car, alcohol and drug use can inhibit your abilities to control yourself!