Nine Mile Forest Unit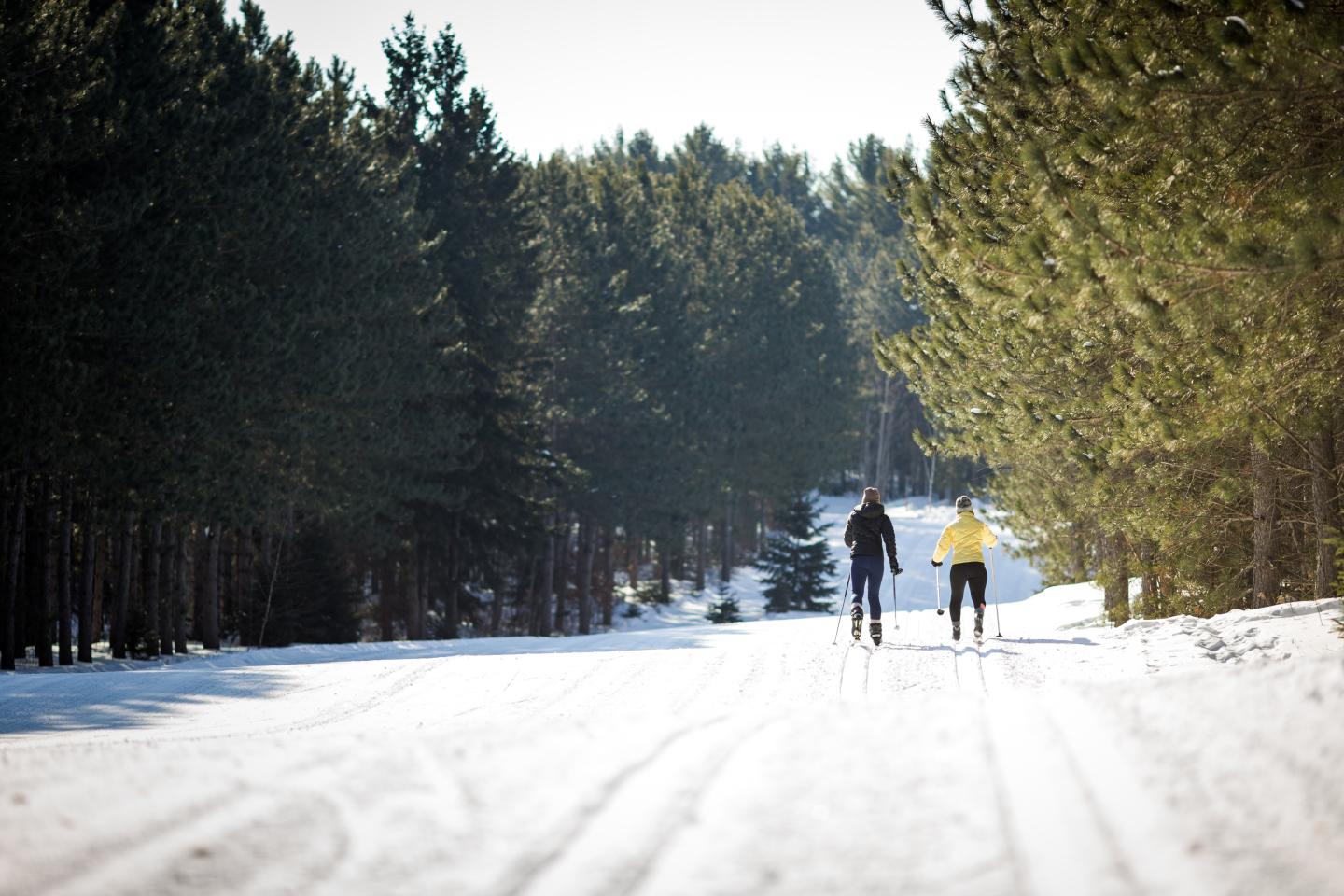 Nine Mile Forest Unit is a delight in both winter and summer. One of the top cross-country skiing facilities in Wisconsin, snowshoes and cross-country skis are available for rent in the chalet, where you can fuel up and warm up by the fireplace.  
The 18.3 mile (29.6km) trail system is double-tracked with an 8′ wide skating lane. Trail difficulty ranges from beginner to difficult making this trail system attractive to all skiing abilities. Trails are generally one-way. The ski chalet offers a changing area, ski and snowshoe equipment rentals, daily and annual trail passes, restrooms, and a spacious warming area with a wood stove. There are 3.9 miles (6.3km) of ski trails lighted and programmed to go on at dusk until 9 pm daily during the ski season. There are also 5.3 miles (8km) of groomed snowshoe trails throughout the forest.