Fall Scenic Rides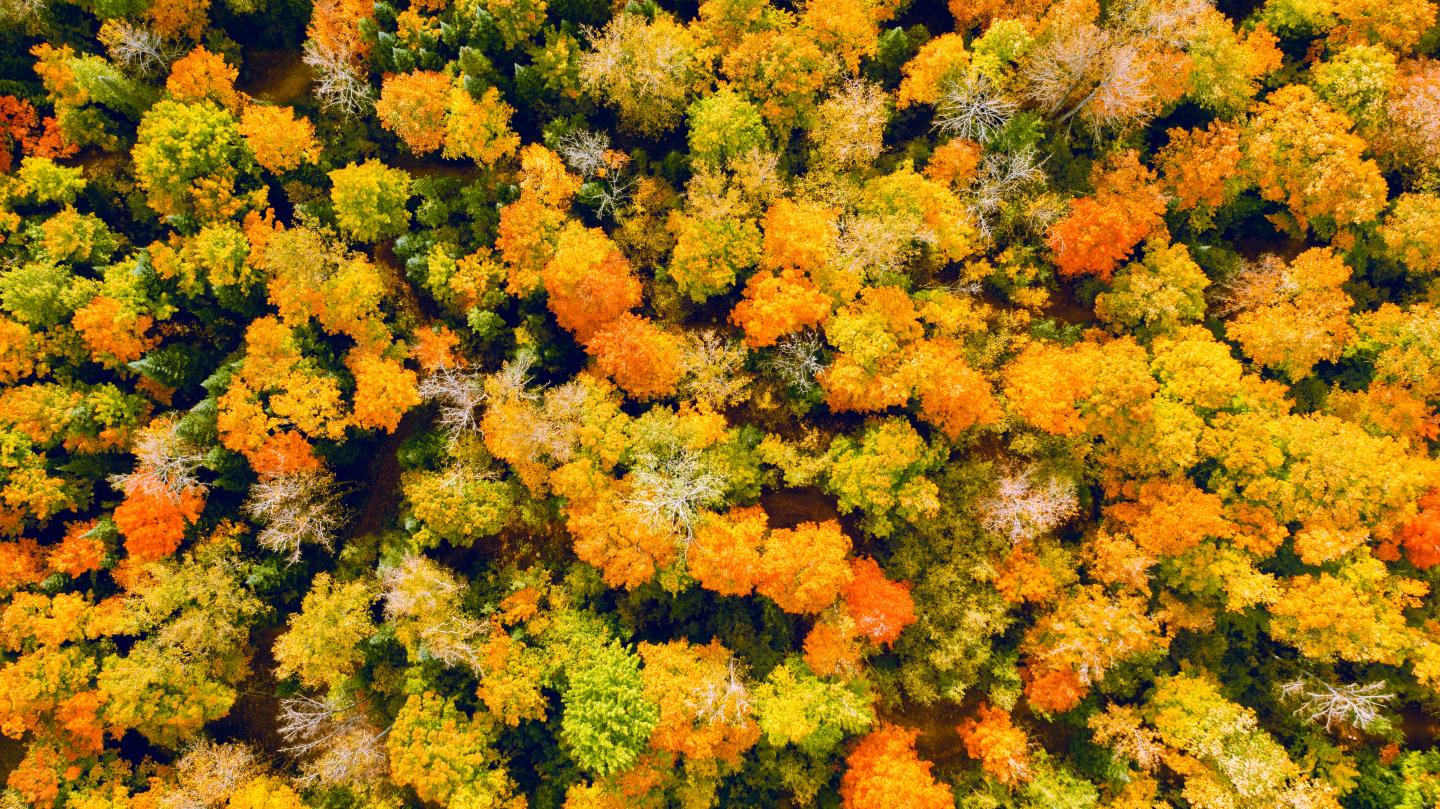 Fall color enthusiasts flock to Rib Mountain State Park to experience the best of Wausau in Autumn, and there's no better spot to see the rich oranges and yellows than from one of the highest points in the entire state. Check out Travel Wisconsin's Fall Color Report!
WE OPEN FOR THE SEASON ON SEPTEMBER 22, 2023.
RATES & HOURS
| | | | |
| --- | --- | --- | --- |
| SINGLE | DOUBLE | 3-PACK | 4-PACK |
| $15 | $30 | $40 | $50 |
Rides are weather dependent. Tickets are non-refundable.
Seniors 80+ and Kids 5 & under are FREE.  Children MUST BE OVER 36" TO RIDE THE CHAIR! 
If there is a chance of precipitation, please call to confirm: 715-845-2846
FRIDAY NIGHTS 4PM - 7PM*
Within the calendar view select your date:
Sept. 22, & 29, Oct. 6 & 13 
Join us on the deck for a twilight dinner.
*Rides in October close at 6pm due to darkness.
WEEKENDS 11AM - 5PM
Within the calendar view select your date:
Sept. 23-24, 30 & 1, Oct. 7-8, Oct. 14-15
During Peak Foliage we do tend to sell out!
Book in advance secure your seat.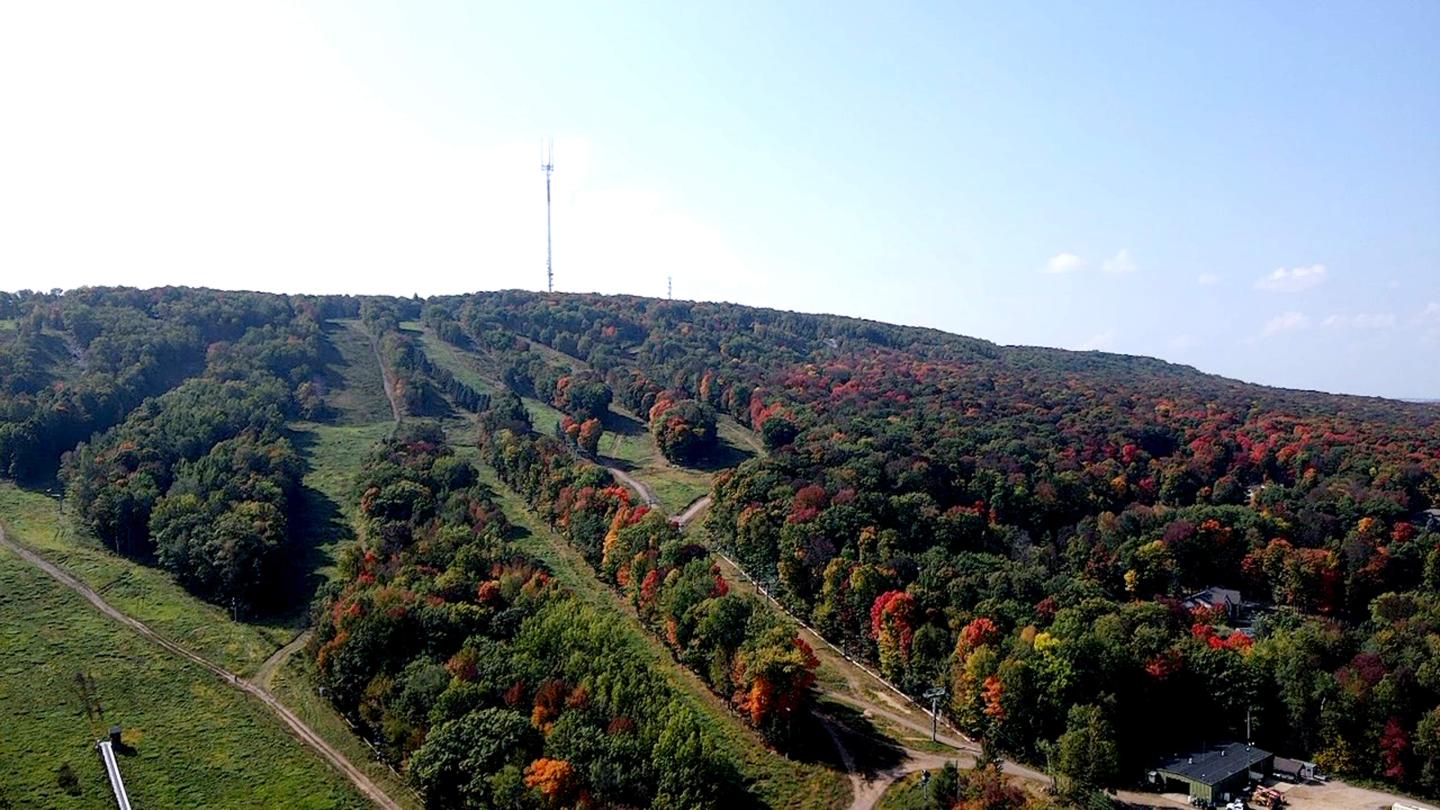 Fall Color Report
PHOTO: SEPTEMBER 21, 2023
Photos updated weekly.  Come back to check out the change in colors as we get further into the fall season!
When you ride our chair, you're free to get off at the top and walk around the Rib Mountain State Park before coming back down either by chair or by hiking.  
Join us at the conclusion of your ride in the Historic Chalet or on our deck and for some burgers, brats, fall draft selections, yummy sweets for the kids and more!
The Comet Express Chairlift can hold up to six people on a chair and will be operating at a slower pace so guests of all ages and abilities are able to fully take in the views.
This lift is located outside our main base area and has safe loading and unloading ramps. Our Lift Operators have the ability to slow down or stop the lift should you need assistance embarking or unloading at either terminal.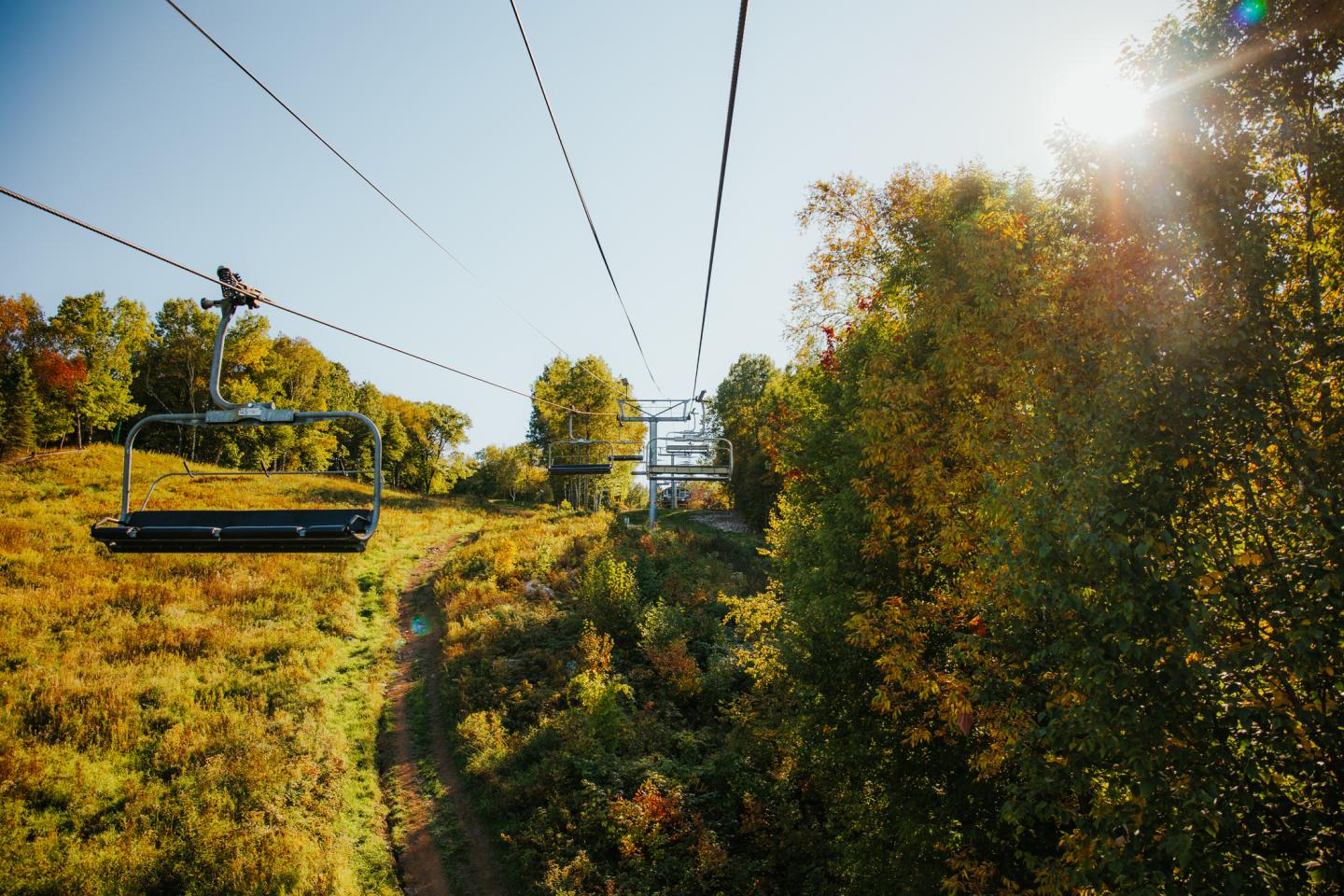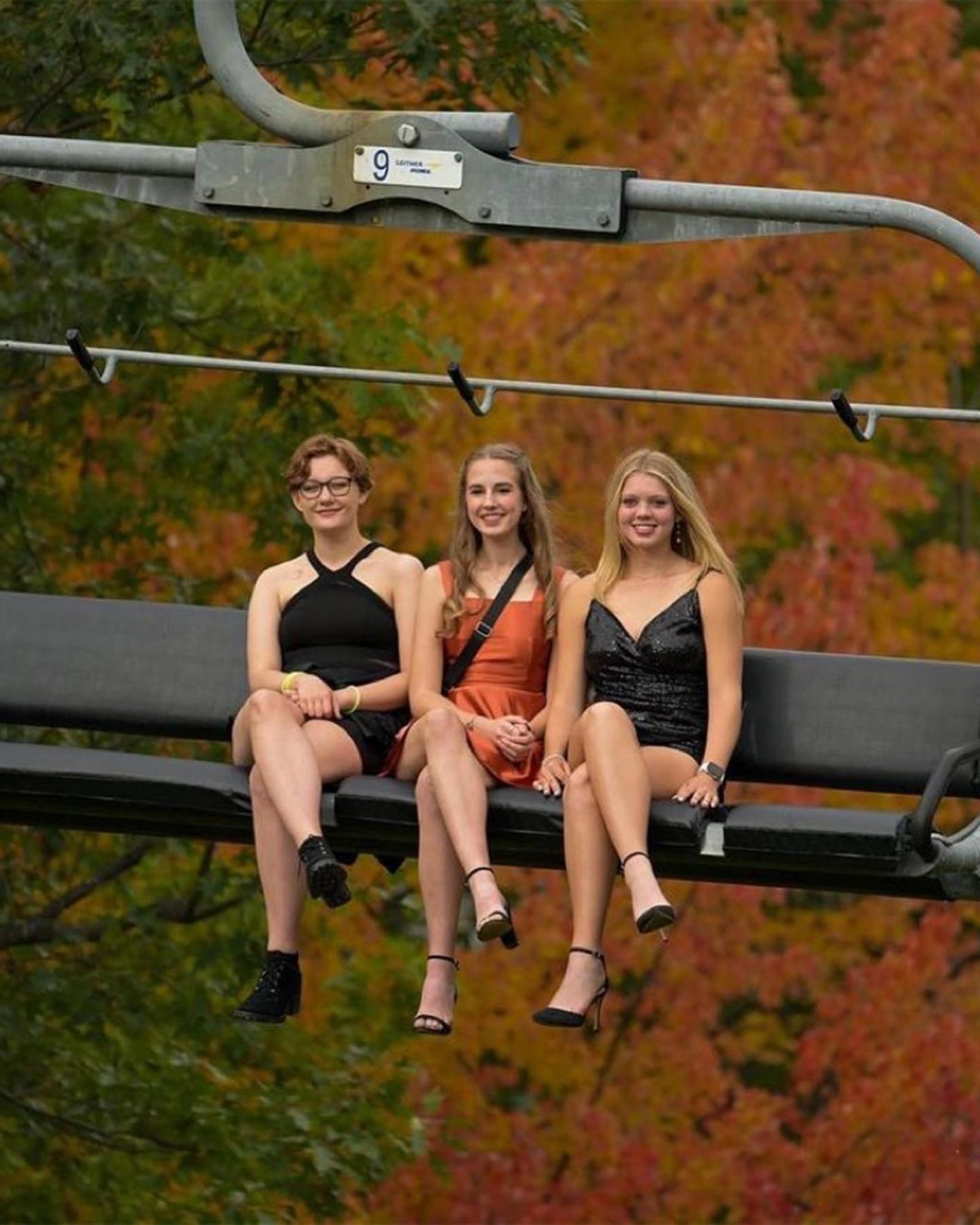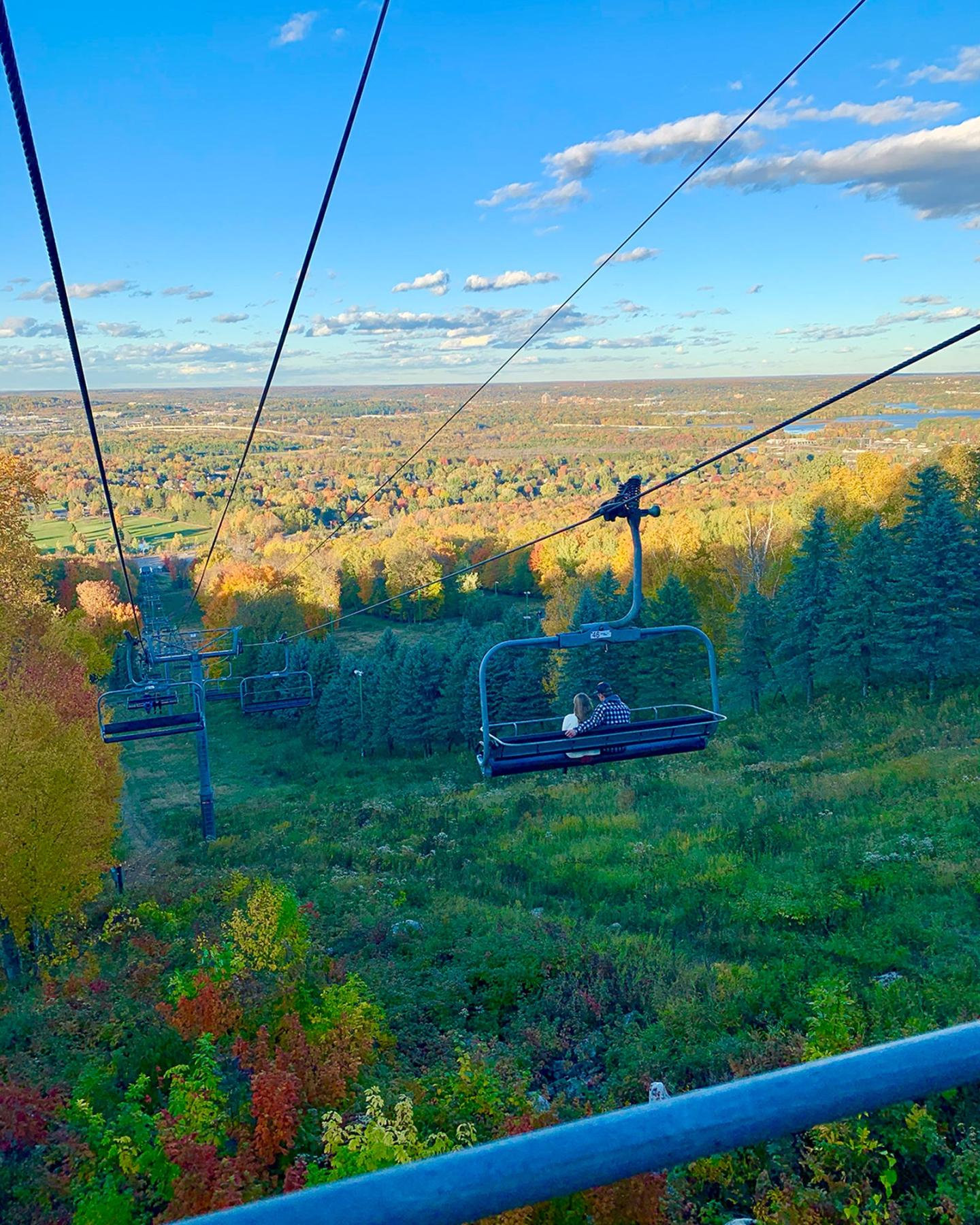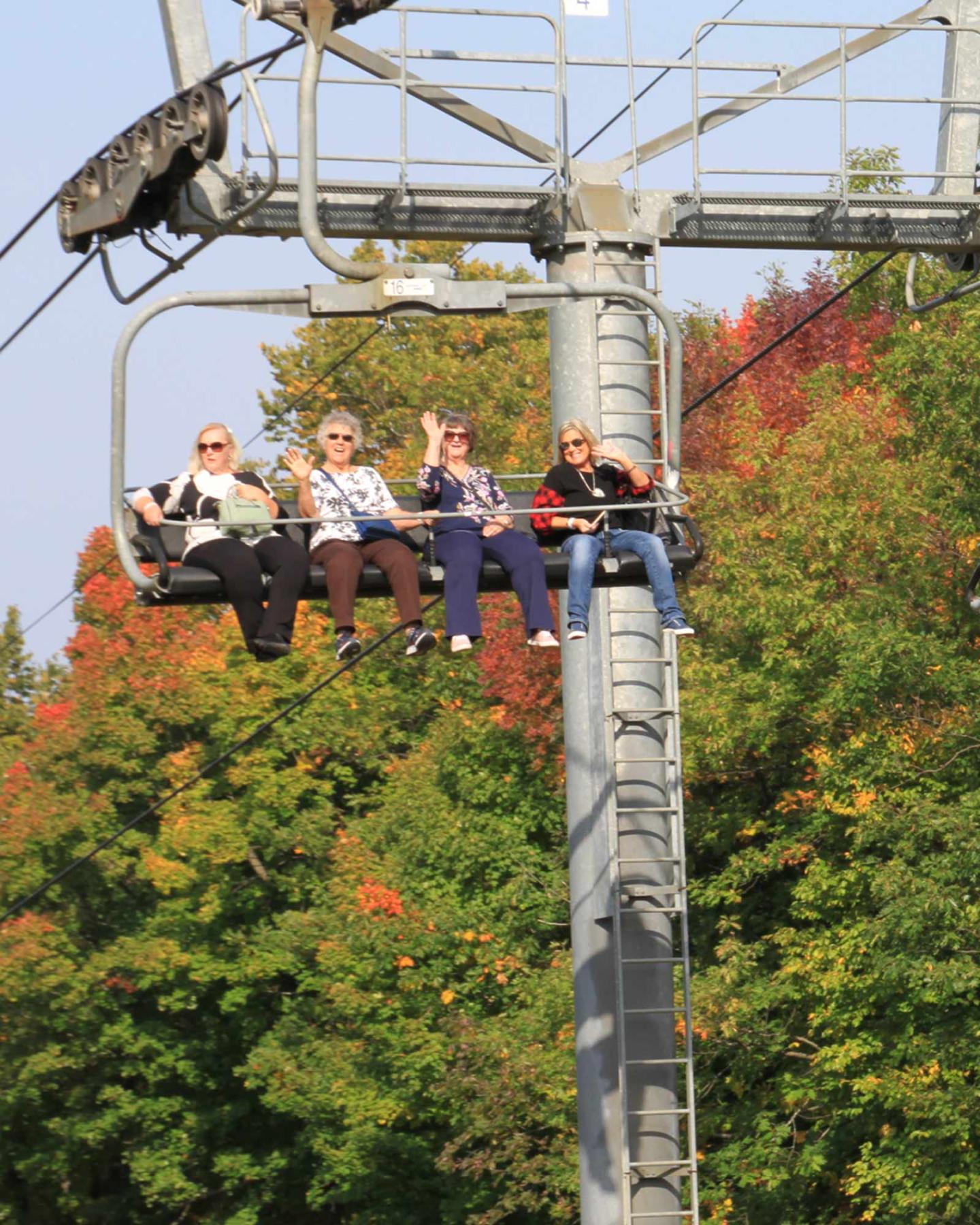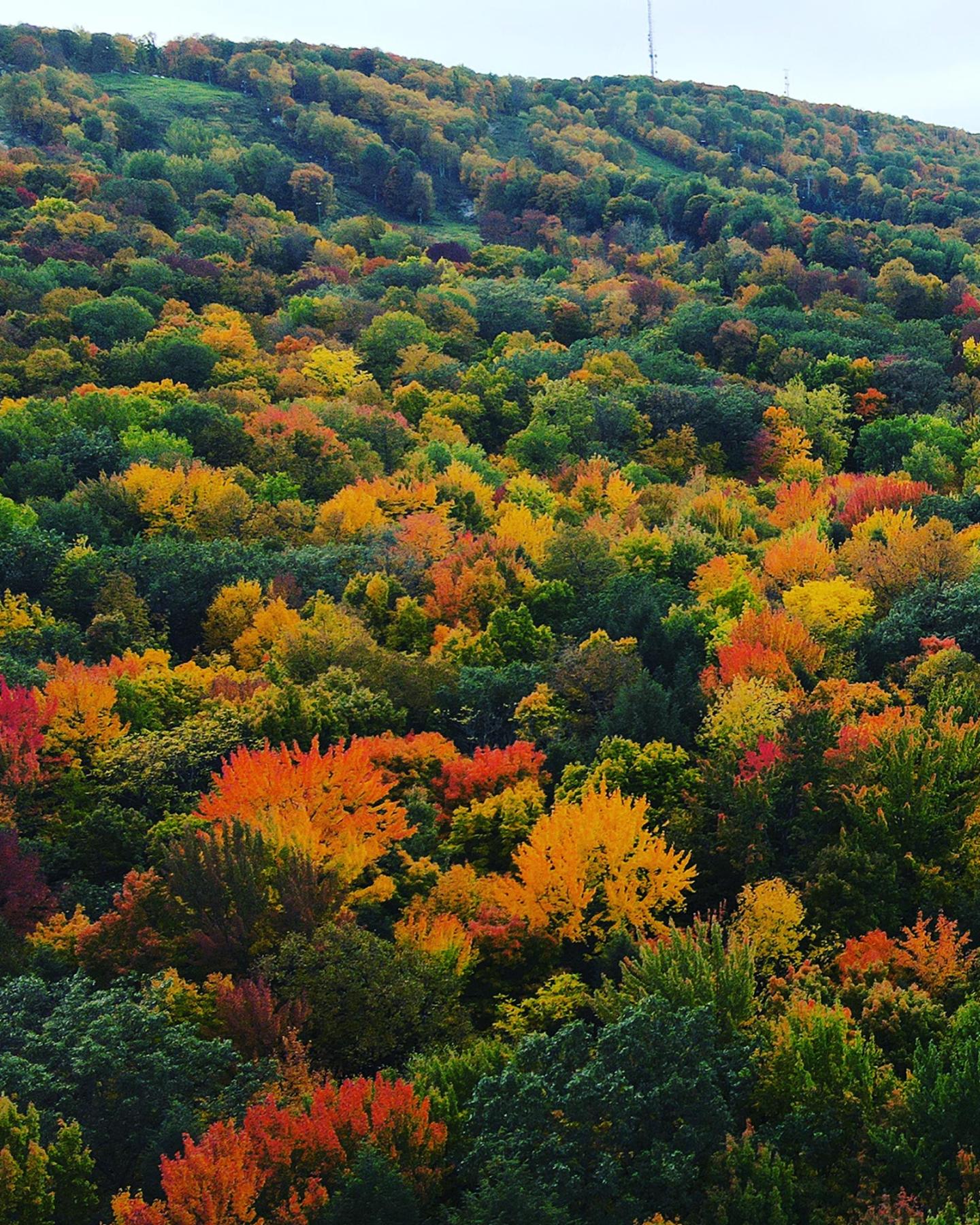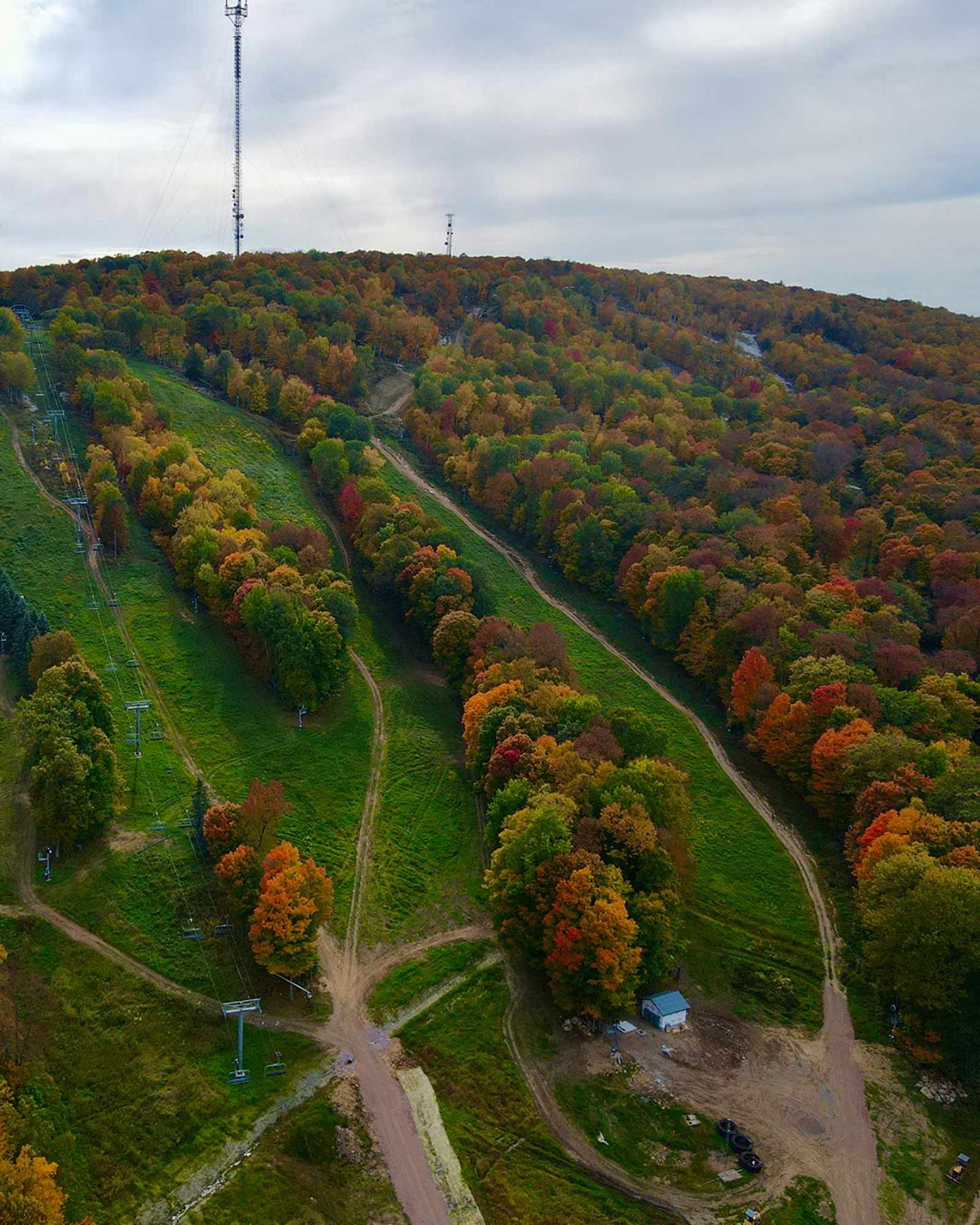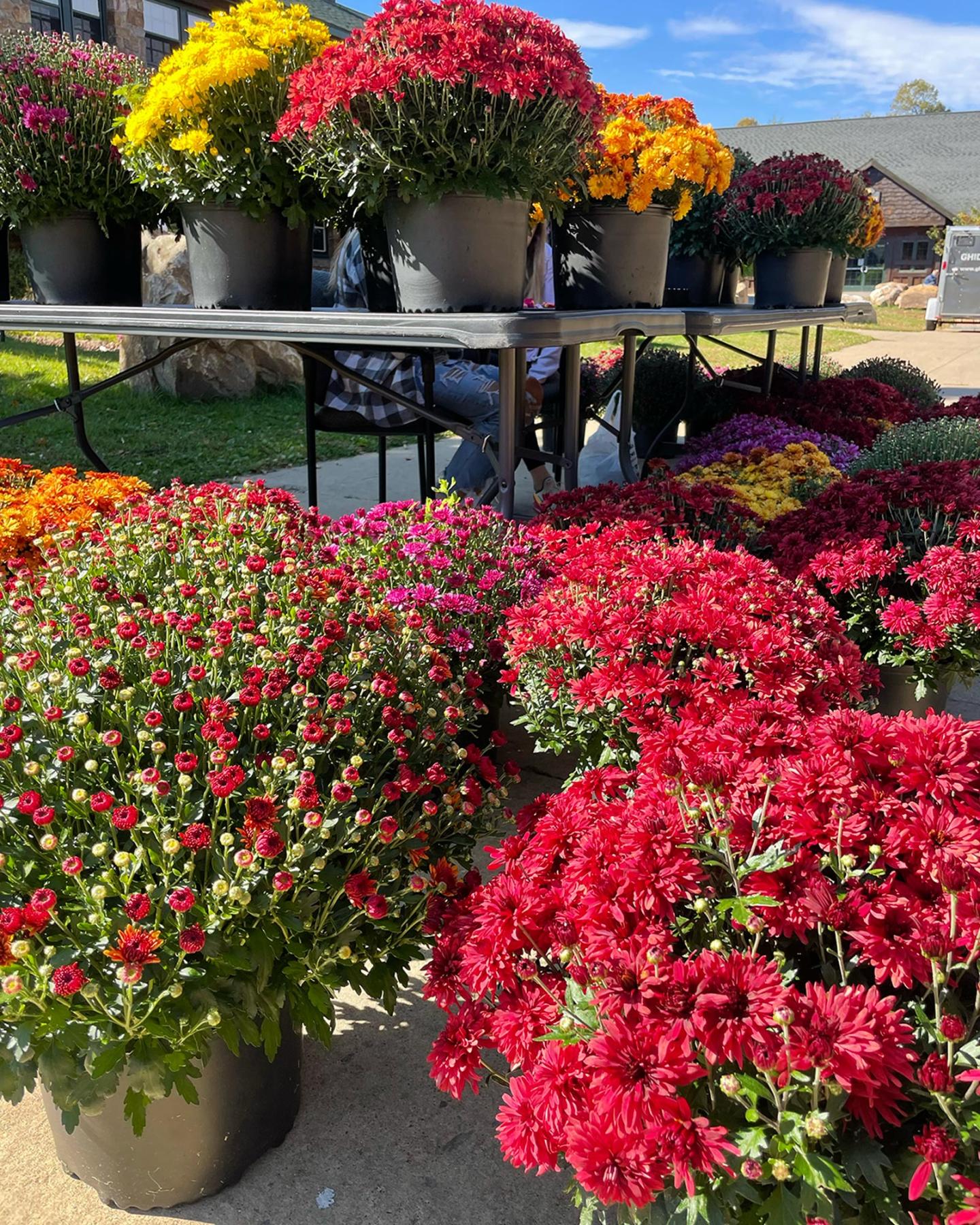 ADDITIONAL DETAILS
We are not selling or redeeming online purchases for the Scenic Chairlift Rides at the top of the mountain.

All guests must pick up a wristband at our ticket windows and ride the lift from the base area.

The Rib Mountain State Park Office is now open for the foliage season. Visitors must have a sticker or a daily pass to enter the park via the access road but we will not allow downhill, then uphill use of the lift this season.